Ming Jiang ZHU, 1956-2014, Guangzhou/China
THE MASTER OF VIOLIN MAKING FROM CHINA
Twice gold award owner from the VSA competition
Ming Jiang ZHU has won the most honorary medal at the prestigious contest, hosted by the Violin Society of America every two years.
Violin makers around the world normally dream of being awarded the medal which Ming Jiang ZHU won two times.
Since the workshop was founded in 1986, master ZHU has won the 21 VSA Awards
which included 2 gold and 2 silver until his death in 2014.
1994
Violin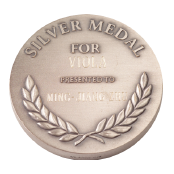 1996
Viola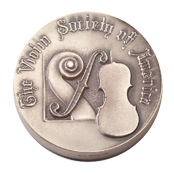 2000
Viola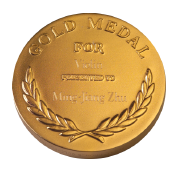 2006
Violin
INHERIT TRADITION
Wei Xian ZHU, Guangzhou China
Continue the workmanship of Ming Jiang ZHU
Wei Xian ZHU is Ming Jiang ZHU's brother in law, as well as his favorite student who had joined the work for 30 years and is now leading master Zhu's followers. Moreover, by receiving the Certificate of Merit at the VSA competitions in 2010 and 2014, Wei Xian Zhu proved that he had taken over the honor from his brother.
A W A R D

OF Wei Xian ZHU